Universal USB & Bluetooth HART Modem/Interface
Aplisens HART/USB/Bluetooth Converter is a universally compatible modem used to connect HART protocal instruments to PC's and mobile devices for monitoring or calibration. The modem is compatible with many common software interfaces including RAPORT2, Pactware and Fieldcare.
Using the Bluetooth connection, the Aplisens HART modem can also be paired to a mobile device for wireless communication.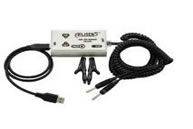 USB / Bluetooth HART Modem for PC and Mobile device ( Available Ex-stock )
Aplisens
Universal USB & Bluetooth HART modem for programming and monitoring HART protocol instruments. Combine with Aplisens's Android Configuration app for hassle free connection and configuration of your SMART instruments.

Technical documentation
Universal connectivity for any manufacturer and device type
USB connection to PC, Laptop and Mobile devices (Android, Apple and windows)
Bluetooth connectivity for PC, Mac, Laptop and Mobile devices (Android, Apple and windows)
USB rechargeable battery.
Programable auto off when left inactive
Kit comes complete with USB/bluetooth dongle for devices not equiped with bluetooth.
Compatible with windows OS from XP to Windows 10.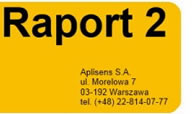 Raport 2 - HART and Modbus PC software
Aplisens
Configure, monitor and record your HART and MODBUS instruments with Aplisens' advanced HART communication software. Connection is streamlined to provide access and easy navigation to adjust, view and record live steaming information of process variables over the HART loop or Modbus connection.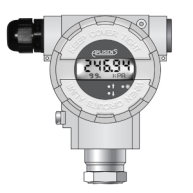 Aplisens Mobile Configurator - Android Application for mobile
Aplisens
Use your Android based devices to communicate and transfer data with Aplisens transmitters.
Supports wireless Bluetooth connection
Read basic device information
Configure device's Tag, Descriptor, Message, Address, etc.
Monitor process variables
Configure range and units
Set/Unset write protection
Configure specific features of pressure transmitters (LCD, Alarms, transfer function, user variable)
supported transmitters : APC-2000, APR-2000, APR-2200, PCE-28.Smart, PRE-28.Smart, PG-28.Smart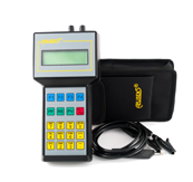 Hand held HART Communicator
Aplisens
KAP-03 HART Field communicator is a portable and battery powered device specifically designed for communicating with Aplisens SMART transmitters.
Calibrate
Spot check
Zero and span