Hello, my name is Peter Townend, owner of Measurement Solutions. In early June 2002 our son Scott became seriously ill with a deadly strain of pneumonia.
Scott was an otherwise healthy 15 year old. Following a number of months in a coma and intensive care at St George hospital it was decided that Scott's only chance of survival was to receive a double lung transplant.
Critically ill, Scott was placed on the transplant list and only given days to live.
At 3am on the 9th July 2002 we received the phone call that was to save Scott's life. A suitable donor had been found and Scott was on the operating table waiting for organ arrival. (This is where the charity of people such as James Packer and his making available a personal jet aircraft is critical)
Scott's condition meant that he had to be transplanted on life support and on an external lung technology called ECMO. This hadn't been done before any where in the world and the expectation was that it wouldn't work. But following many touch and go moments, it did! Scott was successfully transplanted on that day and is today leading a normal life. He finished school and hasn't looked back.
Together my wife Gail and I have nothing but admiration and praise for our hundreds of wonderful nurses, doctors,  surgeons, N.E.T.S , Child Flight , the Sydney Adventist, St George and St Vincent's Hospital who all worked continuously to save Scott's life. But our greatest admiration is saved for that family who made that decision to give the greatest gift, the gift of life. How can we ever thank them?
Therefore we thought that we should share this story with our customers, suppliers, competitors and anybody that might visit our web site.
Above all could we suggest that you discuss organ donation with your immediate family. It's the greatest gift that anybody can give to a fellow human being. It's the gift of life.
We can say  spending considerable time in intensive care and watching other families, including our own suffer the shock of a critically ill person, via accident or other means, that at the time the decision to donate can be a tough one, usually one that you're not ready for,  but one that will save many lives.
We hope you don't mind our sharing a small part of Scott's story and thank you for taking some time to read about our miracle. We hope it gives some insight to the value of organ donation.
2010 update
As a footnote to this story we report that in 2007 Scott suffered major organ rejection and was again in need of a second lung transplant. We are so pleased to report that Scott received that third chance at life via another double lung transplant. We will always thank that wonderful family who made the special decision to donate.
Scott is doing very well and is once again back into life.
Sadly Australia has a very poor donor rate with one of the worlds lowest donor rates per million people.
Organ donation is a profoundly generous act on the part of an individual or family which transforms an individuals life from one of total despair into one of total hope.
Peter and Gail Townend

Donate life-site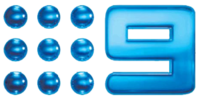 Channel Nine Story on Scott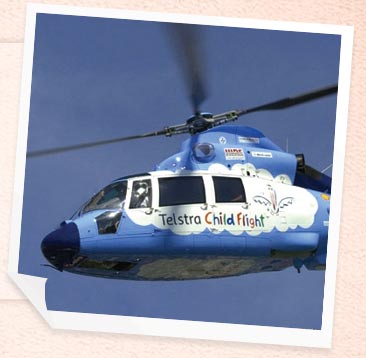 Child Flight