Vibration Switches
A Vibration Switches is a protection device generally used to alert when equipment is exceeding a predetermined level of vibration. In its simple form a Vibration Switch may comprise a spring loaded trigger mechanism that latches when exposed to excessive vibration. More sophisticated Vibration Switches include circuits, solid state sensors and microprocessors for greater accuracy, increased measurement range and more complex operations
Typical applications for vibration switches include rotating equipment like fans, gear boxes, motors and pumps often found in cooling towers, heat exchangers, crushing equipment and, vibrating screens/feeders.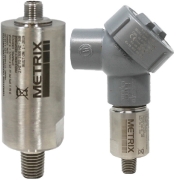 Metrix ST5485E-SW Vibration Switch
Metrix programable electronic vibration switch with 4-20 mA and Dynamic data outputs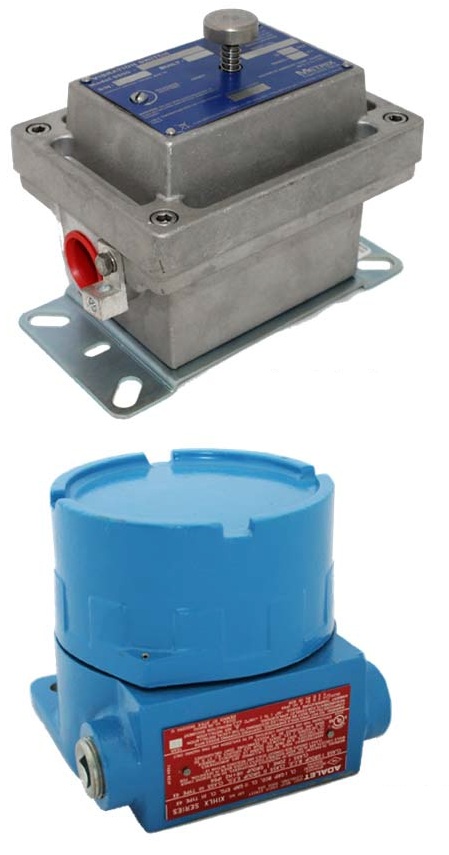 Metrix 5550 Vibration Switch
Mechanical vibration switch with IECEx approval
Metrix model 5550 and 5550G mechanical vibration switches provide basic, economical vibration protection by means of a simple and highly reliable "over center" snap action mass and spring mechanism. In the presence of sufficient vibration along the vibration switch's sensitive axis, the vibration switch snaps from a stable "untripped" state to a stable "tripped" state, allowing automatic machinery shutdown or alarming when excessive vibration occurs. Once tripped, the vibration switch must be returned to its untripped state via its local reset plunger (5550 only), or via voltage applied to its remote reset coil (standard on 5550G, optional on 5550). A single set of silver‐plated SPDT relay contacts are provided as standard for connecting the vibration switch to a machine control or annunciation circuit. An option for DPDT contacts is also available, and for extremely corrosive environments, gold‐plated relay contacts may be ordered.
Features: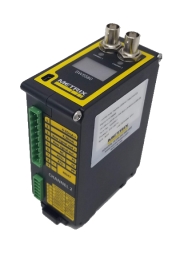 SW5580
Single or Dual Channel Monitoring Card with Alarm outputs
The Metrix SW5580 is a SMART, field configurable, standalone signal monitoring card with dry contact or solid state alarms that accepts raw signals from accelerometers, velocity sensors and proximity (eddy current) drivers. It's capable of processing an array of variables including vibration, displacement, speed, rod drop, rod position and impact making it a flexible and high value solution for many machinery condition monitoring applications.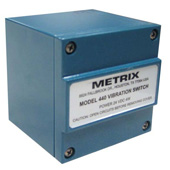 Metrix 440 Vibration Switch
Metrix electronic vibration switch with 4-20 mA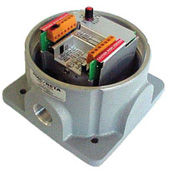 Metrix 450 Vibration Switch in Explosion Proof Housing
Metrix electronic vibration switch in Explosion proof housing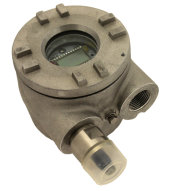 Metrix SW6000 IECEx Vibration Switch
Metrix electronic Vibration Switch with IECEx approval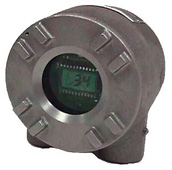 Metrix SM6000 Remote IECEx Vibration Switch
Metrix electronic Vibration Switch with IECEx approval and remote sensor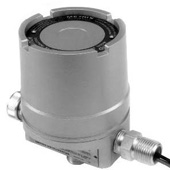 Metrix 5477 Two-Wire Vibration Switch
Metrix Two wire vibration switch, Explosion proof housing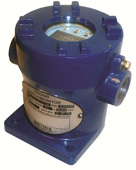 Metrix PRO440 Programmable Vibration Switch
Metrix Microprocessor based vibration switch with programmable features and LED display