Aplisens is one of the leading manufacturers of high quality process instrumentation. The company was founded in 1992 with a main factory and headquarters located in Warsaw concentrating on electronic pressure and differential pressure measurement technology. The basic philosophy has always been: high quality, high flexibility and competent support to customers.
Today Aplisens offers a wide range of products: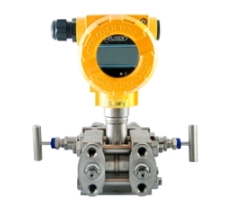 Differential pressure transmitters
Pressure transmitters
Hydrostatic level probes
Level transmitters
Level switches
Temperature transmitters
RTD & Thermocouple assemblies
Flow meters
Diaphragm seals
Instrument, manifold and needle valves
Digital indicators and panel meters
Power supplies, isolators & separators
Gauges
Density meters
Pneumatic positioners
The constant development, high-tech production and ISO 9001 management system are our best warranty of quality.