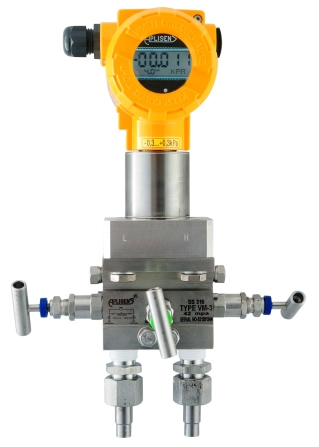 Manifold, Block and Bleed, and Instrument Valves
Stainless steel valves for isolation, sampling, maintenance, calibration or other purposes.
Aplisens's range of manifold valves, and needle valves are tailored to accommodate the varying process conditions and requirements pressure and differential pressure instruments will experience in industrial, marine, oil & gas and other process environments. These manifold valves are ideal for connection to SMARTt and industrial grade pressure and differential pressure transmitters, gauges and switches.
Each valve is manufactured from 316SS as standard and prepared with your choice of either Teflon or graphite packing. Other options include cleaning for oxygen, custom and welded fittings, mounting brackets, special materials and accessories.
Valves are available for pressures up to 45 MPa (6500 psi), temperatures of 648 deg C and compliance with NACE MR-01-75.

Valves & Accessories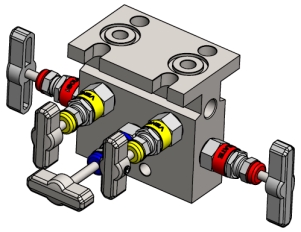 VM-5
5 Valve Manifold
DIN EN 61518 / IEC 61518 flanged manifold connection
1/2" NPT female process side connection
316SS body with Teflon packing
Up to 6000 psi and 232 deg C service
Optional NACE compliance
Valves to isolate, drain and balance

Data Sheet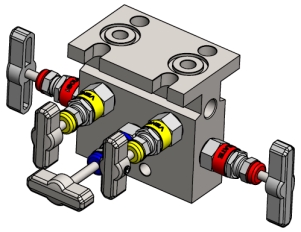 VM-5/G
High temperature 5 valve manifold with Grafoil packing
DIN EN 61518 / IEC 61518 flanged manifold connection
1/2" NPT female process side connection
316SS body with Teflon packing
Up to 6000 psi and 648 deg C service
Optional NACE compliance
Valves to isolate, drain and balance

Data Sheet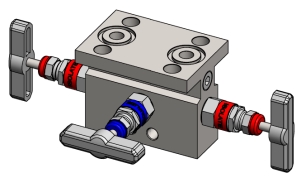 VM-3
3 Valve Manifold

DIN EN 61518 / IEC 61518 flanged manifold connection
1/2" NPT female process side connection
316SS body with Teflon packing
Up to 6000 psi and 232 deg C service
Optional Grafoil packing for up to 648 deg C
Optional NACE compliance
Valves to isolate and balance with separate drain plugs

Data Sheet

VM-3/H
3 Valve Manifold with Double Flange Connection

DIN EN 61518 / IEC 61518 flanged manifold inlet/outlet connections
316SS body with Teflon packing
Up to 6000 psi and 232 deg C service
Optional Grafoil packing for up to 648 deg C
Optional NACE compliance
Valves to isolate and balance with separate drain plugs

Data Sheet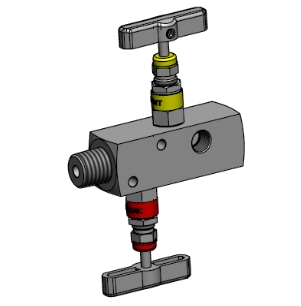 VM-2-RM/1/2"NPT
Block and Bleed valve (BB) with NPT connections
1/2" NPT female instrument side connection
1/2" NPT male process side connection
1/4" NPT female vent/drain

316SS body with Teflon packing
Up to 6000 psi and 232 deg C service
Optional Grafoil packing for up to 648 deg C
Optional NACE compliance
Valves to isolate from process and drain

Data Sheet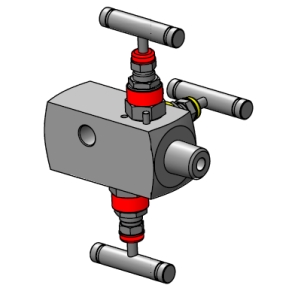 VM-2-RM/1/2"NPT/DOUBLE
Double Block and Bleed valve (DBB) with NPT connections
1/2" NPT female instrument side connection
1/2" NPT male process side connection
1/4" NPT female vent/drain

316SS body with Teflon packing
Up to 6000 psi and 232 deg C service
Optional Grafoil packing for up to 648 deg C
Optional NACE compliance
Valves to isolate process side, instrument side and drain

Data Sheet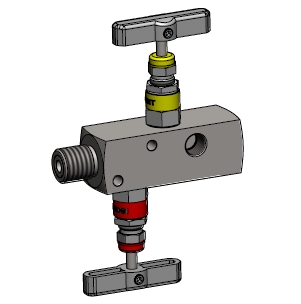 VM-2-RM/G
Block and Bleed valve (BB) with G (BSPP) connections
G1/2" (BSPP) female instrument side connection
G1/2" (BSPP) male process side connection
1/4" NPT female vent/drain

316SS body with Teflon packing
Up to 6000 psi and 232 deg C service
Optional Grafoil packing for up to 648 deg C
Optional NACE compliance
Valves to isolate from process and drain

Data Sheet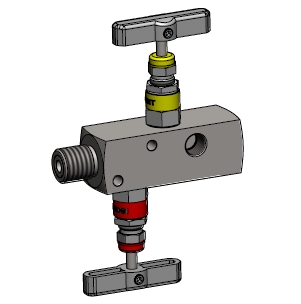 VM-2-RM/M
Block and Bleed valve (BB) with Metric connections
M20x1.5mm female instrument side connection
M20x1.5mm male process side connection
1/4" NPT female vent/drain

316SS body with Teflon packing
Up to 6000 psi and 232 deg C service
Optional Grafoil packing for up to 648 deg C
Optional NACE compliance
Valves to isolate from process and drain

Data Sheet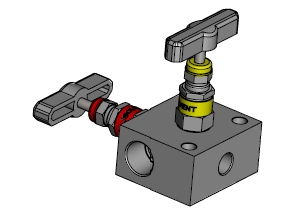 VM-2-R/R
Block and Bleed valve (BB) with NPT connections
1/2" NPT female instrument side connection
1/2" NPT male process side connection
1/4" NPT female vent/drain

316SS body with Teflon packing
Up to 6000 psi and 232 deg C service
Optional Grafoil packing for up to 648 deg C
Optional NACE compliance
Valves to isolate from process and drain

Data Sheet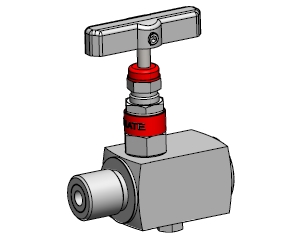 VM-1/G1/2"
Isolation Valve with drain and G (BSPP) connections
G1/2" (BSPP) female instrument side connection
G1/2" (BSPP) male process side connection
Hex head drain plug

316SS body with Teflon packing
Up to 6000 psi and 232 deg C service
Optional NACE compliance
Valve to isolate from process and plug drain

Data Sheet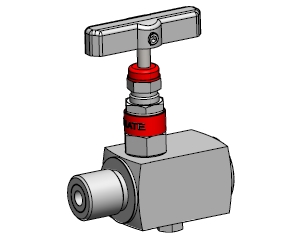 VM-1/M
Isolation Valve with drain and Metric connections
M20x1.5mm female instrument side connection
M20x1.5mm male process side connection
Hex head drain plug

316SS body with Teflon packing
Up to 6000 psi and 232 deg C service
Optional NACE compliance
Valve to isolate from process and plug drain
Data Sheet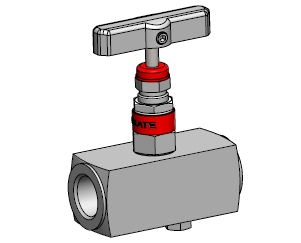 VM-1/G1/2"/GR
Isolation Valve with drain and G (BSPP) connections
G1/2" (BSPP) female instrument side connection
G1/2" (BSPP) female process side connection
Hex head drain plug

316SS body with Teflon packing
Up to 6000 psi and 232 deg C service
Optional NACE compliance
Valve to isolate from process and plug drain

Data Sheet