Differential Pressure Transmitters
Differential pressure transmitters from Aplisens are manufactured for a comprehensive range of applicable and will measurement the differential pressure of gases, vapors, liquids and slurries. Our range of differential pressure transmitters are also ideal for other applications like flow, level & density. SMART software enables many complex functions like square root, quadratic and user defined. Aplisens's APR Differential pressure transmitters are also available with their sophisticated dual sensor technology that keeps the accuracy at the published accuracy for 6 years! This is a astonishing level of stability that alternative technologies will struggle to match. Coupled with Aplisens's standard 5 year warranty, you can count on Aplisens's APR differential pressure transmitters to deliver.
Also see: Differential pressure switches, Pressure transmitters, Hydrostatic level transmitters, Instrument & manifold valves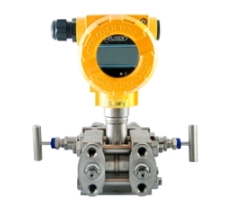 APR-2000ALW - Smart Differential Pressure Transmitter
Aplisens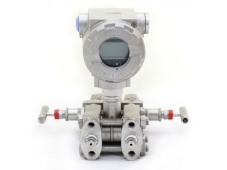 APR-2000ALW/SS - Smart Differential Pressure Transmitter in 316SS housing
Aplisens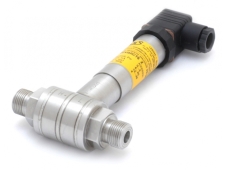 PRE-28 - General purpose differential pressure transmitter
Aplisens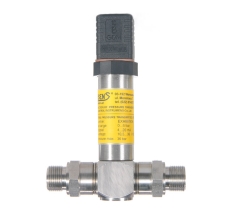 AS-dP - Low Cost Differential Pressure Transmitter
Aplisens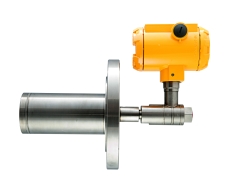 APR-2000ALW - Smart Differential Pressure Transmitter c/w single diaphragm seal
Aplisens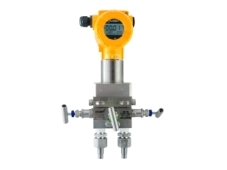 APR-2000GALW - Smart Differential Pressure Transmitter for ultra low pressure
Aplisens

APR-2200ALW - Smart Differential Pressure Transmitter with dual seals
Aplisens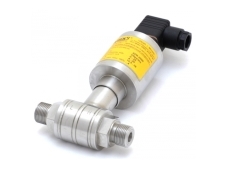 APRE-2000 - Smart Differential Pressure Transmitter
Aplisens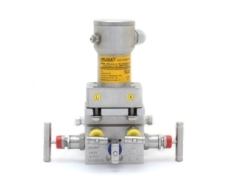 APRE-2000G - Smart Differential Pressure Transmitter for very low pressures
Aplisens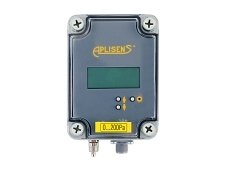 APRE-2000G.N - Smart Differential pressure transmitter in PVC, IP65, housing
Aplisens

PRE-50G - General Purpose Differential Pressure Transmitter for low pressures
Aplisens


Application Examples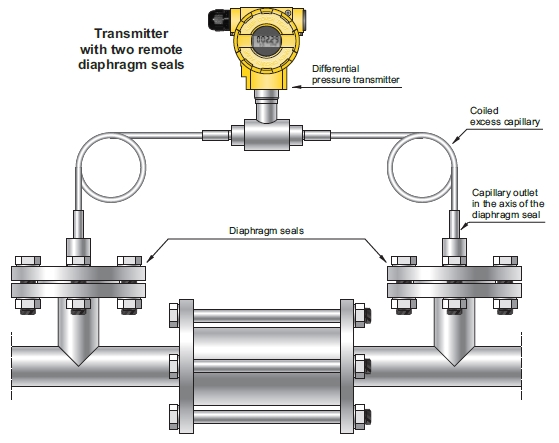 Monitoring of Filter Element:
The differential pressure transmitter is et up to monitor across the filter element as shown. By monitoring the pressure difference between the inlet and outlet side we can extract a condition of the element
A differential pressure increase across the element can indicate that a filter is blocked, dirty or needs to be serviced. Constantly monitoring the filter with a differential pressure transmitter enables predictive maintenance of the filter along with immediate indication of a problem.

Level Measurement in Pressurised Vessel
When using pressure to infer level we need to ensure the process pressure doesn't effect our calculation. To do this the high side of a differential pressure transmitter can be connected to the top of the vessel so any fluctuation of pressure from the process, vapors or other can be subtracted from the measurement. Whats left is a differential pressure measurement relative to the height of fluid above the low side of the differential pressure transmitter.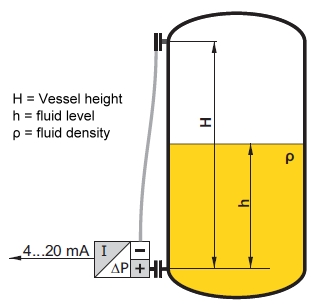 Clean Room Ambient Pressure
Clean rooms are a controlled environment consuming alot of air. The room needs to be kept at a consistant temperature, humidity and pressure to maintain the quality of the environment for workers, equipment and product.
Clean rooms are often kept above or below mbient pressure to prevent contaminants from entering or leaving the room via doors, windows or other gaps. A sutiable Differential pressure transmitter will monitor the internal room pressure relative to outside so operators and control systems can respond accordingly to an undesirable reading.
A suitable differential pressure transmitter for a clean room applications needs to be accurate at very low levels of pressure, often pascals.